M. Breul Find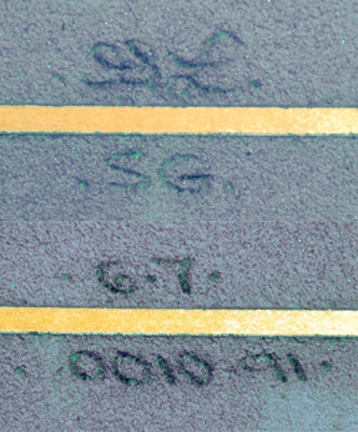 |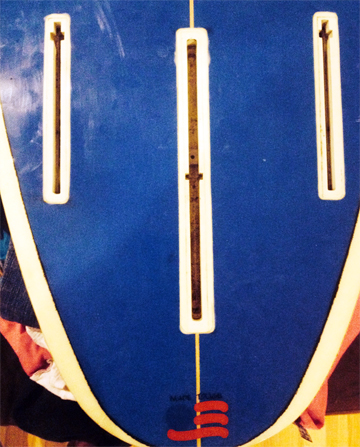 Mike Breul Find
Photos via DJ Mike Breul
http://www.djmikebreul.com/
During 1991 the Liddle shop was closed and before his move to Hawaii, Greg shaped a few
boards for a few customers and the customer had them glassed elsewhere.
This board seems to fit in that category shown by several details.
Inscriptions: GL intials, SG for super green clark foam, six seven length.
Shape number 10 and year 1991.
Side fins are not centered on center box. Boxes are set further back than normal.
Boxes do not have glass over the edges.
Kirk Putnma identified the red logo as the "Casey McCrystal" glassing logo.